If you already have a product in the wild, you must know how your users use it. The first order of business is to disect your current product. All the following research and design tools are used to inform the design of the product and features:
Research & Evaluation
UX Critique/Audit: a user experience critique/audit will shed light on who your users are and how they use your product, the pain points of those users, where improvements can be made, and where functionality is either lacking or bloated. This naturally comes with a (constructive) critique of the status quo. Testing the product, flow, stress testing the system, and getting fresh perspectives will break you from the trenches of being overly involved in the product and help guide you in the right direction, rather than justifying your choices.
These are examples of what a review or critique may look like for apps (everyone has room to improve!).
User Feedback & Reviews (User Voice, Zen Desk): the firs thing I ask for when working on a product is to see all the user feedback. Nobody knows what they want/need more than the person using the product. This is a goldmine for understanding what's good and bad, what's right and wrong. But knowing how to prioritize requests is of the utmost importance. You don't want to misappropriate time and money on the edge cases. Talking to the user, it's the most important thing.
Heat Maps, Click Recording, Eye-Tracking, Surveys, Focus Groups, Etc.:these tools are great to weed out the behaviors of the users, what they are looking at, what they expect, and what they don't expect. They may be clicking where you least expect it.
I used the click and heat maps below to help optimize my company's landing page and shed light on the opportunities where people naturally click and scroll.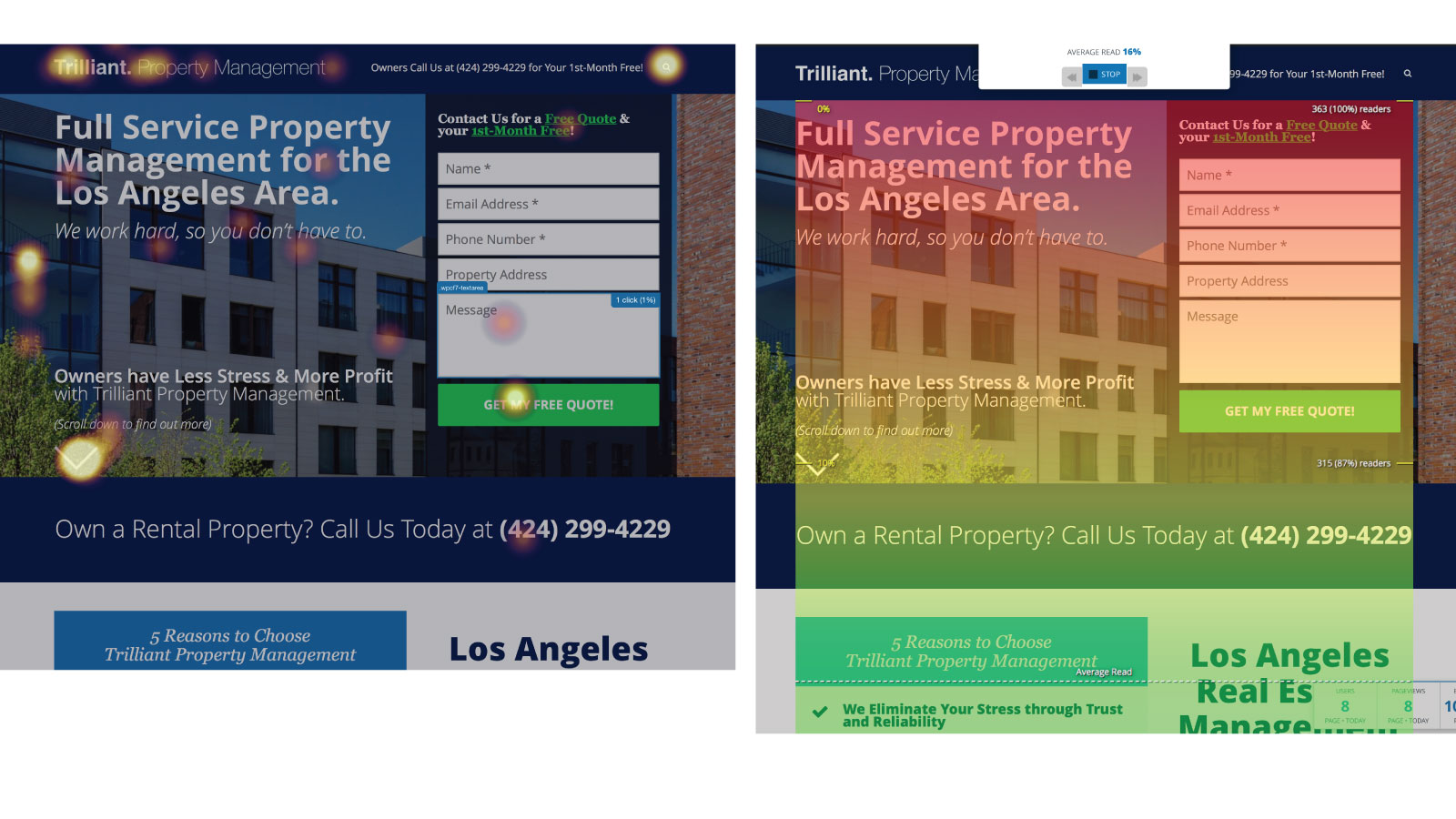 Competitive Analysis: you must know your competitors, what they do right and what they do wrong. You need to provide a superior product and build upon what the competition has done or is doing. If you're the same, you're most likely dead.
Card Sorting & Tree Testing (Information Architecture): the basic building blocks of your product or site is the information you are providing, communicating, and organizing. If there's no simple way for a user to find or discover what they want they will abandon your product. These methods strip the fluff of design and help structure and categorize your information in a logical way.